Special Lecture: Interviewing Figure Skating Champion, Tiffany Chin
05/07/2022 10:00 AM - 11:30 AM PT
Category
Education - CCC
Admission
Location
Summary
Chris Chen will interview figure skater, Tiffany Chin
Description
Tiffany Chin will join us at the start of Asian Heritage month, for a lecture co-sponsored by the Chinese-American Heritage Foundation and the Chinese American Museum of Chicago.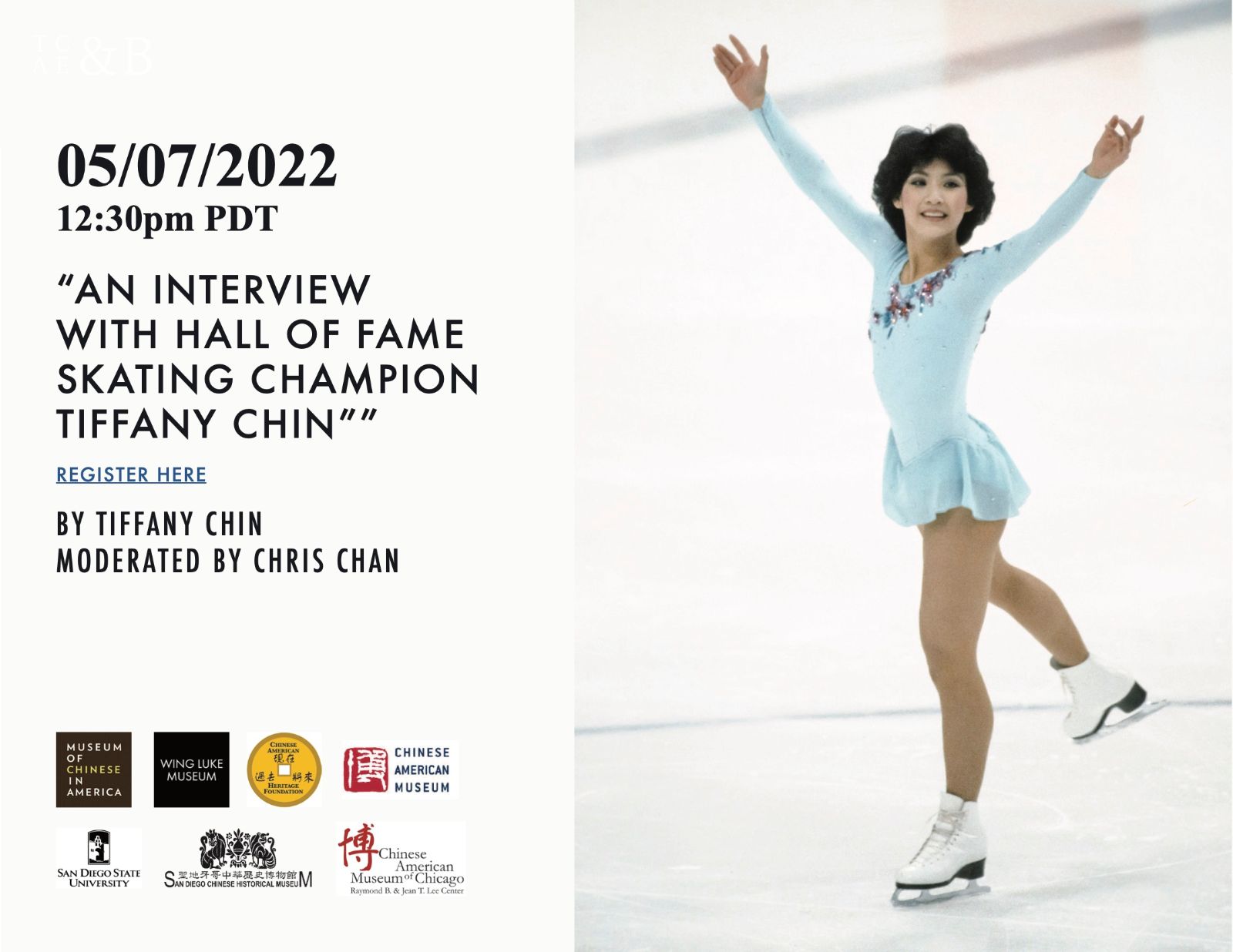 Audrey Tiffany Chin is an American figure skating coach and former competitor. She is a two-time World bronze medalist, a two-time Skate America champion, and the 1985 U.S. national champion.
With nearly three decades of experience in journalism, communications and teaching, Chris Chan serves as the Director of San Diego City Council Communications for the team of Council President Sean Elo-Rivera. After earning his Bachelor's in International Relations from USC, Chan moved to Hong Kong in 1994 and later Singapore, working at CNBC Asia, TVB and ATV. He made his home in San Diego in 2003 and pursued stories all over San Diego County as a reporter for NBC 7. He also taught media and journalism at SDSU and local colleges prior to joining the City of San Diego.
Copyright © 2020 San Diego Chinese Historical Museum - All Rights Reserved.
---
Powered by GoDaddy Website Builder